Umeå – 2021-03-10 12:55 CET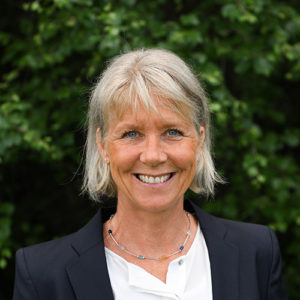 By combining the two companies' techniques and methods, specialists in neurology and neurosurgery can get a better basis for decision-making.
Likvor AB and Geras Solutions have entered into a collaboration agreement where the companies work together to increase awareness, understanding of and diagnosis of dementia. The companies provide products that give doctors a better basis for decision-making to design the treatment of dementia-related diseases. With the right resources at an early stage, a lot of patient suffering and money can be saved.
Severe public disease
Dementia is one of our biggest public diseases and one of the diseases that takes the most lives. Today, 160,000 Swedes suffer from dementia, which costs society SEK 63 billion per year. Alzheimer's disease is the most common dementia disease and 25,000 people get dementia every year as the population ages.
Dementia means that you have difficulty remembering, thinking and understanding your surroundings. It is important to take a dementia examination at an early stage, also called a memory examination, if these symptoms occur. Two other common symptoms of dementia are gait and balance problems as well as urinary incontinence and these together with memory problems are symptoms that are part of the disease NPH. One big difference, however, is that it can be treated with surgery.
Normal pressure hydrocephalus (NPH) is a circulatory disorder in the cerebrospinal fluid that mainly affects the elderly population and is confusingly similar to Alzheimer's and Parkinson's disease, which is why many are misdiagnosed. About 4% of people over the age of 65 are affected and the figure is almost double for people over the age of 80. NPH is also an underdiagnosed disease as only 20% of patients are diagnosed.
Accurate diagnostics
Geras Solutions has recently presented a technology for simpler and more accurate diagnosis of dementia / cognitive diseases. The technology relieves memory investigations in both primary care and specialist clinics. They also release the consumer app Minnesmottagningen.se. It will be the world's first digital memory clinic where private individuals can turn to get a digital investigation of memory and other cognitive functions.
– Through Geras' new memory app, patients can get a memory examination faster, which is often an important step in also diagnosing NPH. With Likvor's CELDA System, you get an objective measure that helps in the diagnosis of the treatable NPH disease. We work so jointly to ensure that measurements and research-based methods provide a decisive basis for decision-making to specialists in neurology and neurosurgery, says Likvor's CEO Maria Wallin Wållberg.
World-leading researchers
With world-leading researchers * from Umeå University Hospital, Likvor has developed advanced methods and systems for an effective assessment of pressure and flow in the spinal fluid. The analysis is a key to making the right diagnosis. Furthermore, it provides answers as to whether the patient can get better from a shunt operation that leads excess spinal fluid away from the brain cavity, usually to the abdomen. The effect of successful diagnosis and treatment is that dementia symptoms can disappear and the quality of life can be regained. A crucial difference in gait / balance after a shunt operation is shown here >>.
– The website talkaboutnph.com provides information about NPH and various patient stories from symptoms to surgery. Patients as well as relatives and healthcare staff are welcome to the site and with joint efforts we can increase awareness of the disease. We also work together with the newly formed Patient and Relatives Association Normal Pressure Hydrocephalus with this issue. Likvor and Geras Solutions see great opportunities to jointly increase the number of patients with the correct diagnosis and treatment in the future, says Wallin Wållberg.
CELDA System is available at seven hospitals in Sweden and at clinics in a total of six countries. Likvor will expand operations in new markets and seek additional capital.
Short information video about Likvor AB here >>.
For more information contact:
Maria Wallin Wållberg, CEO Likvor
Maria.wallinwallberg@likvor.com
+46 70-588 67 66
* *The Hydrocephalus  research group at Umeå University Hospital includes Professor Jan Malm, neurologist, Professor Anders Eklund, PhD Nina Sundström, PhD Sara Qvarlander, PhD Tomas Bäcklund and PhD Petter Holmlund.